"Deeper in our Healing"
By James Anthony Curtis
Often healing starts with external circumstances, like childhood trauma, abuse, and neglect only to name a few. As a healing proceeds deeper though, there are many vibrational threads within our healing that begin to arise that were previously unknown, hidden in a sense beneath the outer circumstances of the wounds we experienced. This "deeper healing" will only be revealed when we are ready for its unveiling, working in coordination with the universe for timing. All circumstances will align both in body and spirit for the most effective chance in shifting our internal vibration for wellbeing.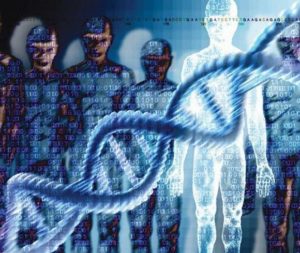 Soul contracts are one of the avenues we proceed with, both in previous agreements we have made with ourselves, or with other souls in an effort to heal eternal vibrational threads in us. One of these contracts that is very difficult to endure yet works very well is a "twin flame" contract. Twin Flames are those relationships which challenge us in a chaotic, addictive manner, turning our world upside down, inside out, for the revealing of parts in ourselves that are in deep need of love (part of our purpose in coming here). So as we experience our circumstances we begin to ask questions such as, "should I be here?" or, "is this loving?"
Although we live in this 3-D reality, we are multidimensional beings existing on higher planes energetically, simultaneously. What many times appears in our outer circumstances is for our internal path of growth, healing, expression, and spiritual evolution. So what we experience often while focusing outward on our circumstances, is necessary to bring us inward for our wellbeing. The emotions that arise within us due to our outer environment and relationships not only tend to carry debris for clearing as a part of the healing process, but also information about what feels in alignment for our life path.
Holding the heart in loving compassion through this process is paramount, because our heart field feels everything we feel as it arises – energetically we need to 'feel to heal,' but if not done with this practice, we may create deeper fissures in already existing vibrational wounds. As we learn to nurture the heart, feeling what we feel, often strong emotion will be granted passage for deeper healing in the contracts we have come to fulfill here as a part of our pilgrimage. This is not for wellbeing, but for our self-expression of what we truly desire – through each part that is cleared in our healing, we also receive a much clearer picture of our circumstances and what aligns with our desires.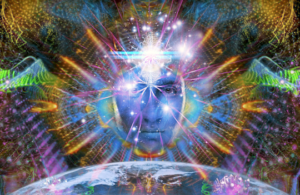 In other words, even though we interact with others, care for them deeply, and are here simultaneously in fellowship with the earth and its inhabitants, it really is all about you. Although this may seem like a selfish concept at first, as each of us loves and heals in the process, the clearer picture which we receive transmits not only what each of us desires, but the truth of where we stand, and how love is moving for all of us in guidance to vibrational alignment for fulfillment.
Each of us has our soul contracts, and reasons for coming here. Although every one of us is experiencing a finite path unique to us, yet we are all infinite source creators of love. The more we awaken, clearing emotional debris, aligning with who we are, we expand to receive the infinite love of who we are as source. Clarity comes, but only as we receive our 'reflections' in listening to what they are sharing for us, feeling into our experiences, and loving those parts within us that are asking for our attention.
May we embrace the "deeper healing" as we are ready, coming to know those parts that are surfacing for the love we have to offer. May we view others in gratitude, for the contracts they have signed with us, and us with them. May we see our journey as an eternal one, our time here as a pilgrimage, for the love we have come to express, as the one we already are.
May it be so, so it is.