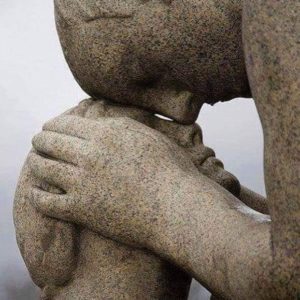 There is a growing frequency of  people  in the world who feel lost,  unsatisfied, alone, and overwhelmed by the life they are living.  They may desire abundance, health, and loving relationships, but feel these elude them in day to day emotional contentment.  There are many more who do find a sense of peace, have well rounded relationships, and seem to vibrate higher in joy, yet do not feel they are fulfilling their highest destiny.
Generally there are two types of paths that lead to deep transformation where we are embracing the divine nature of who we are at our core.  The first, are those that suffer from deep emotional pain, often with depression or anxiety as frequent visitors in their life, and feeling very much bullied by the emotional turbulence that arises within them. The latter, are those that have found a life path with rewarding moments, connection to a greater force of guidance in the universe, and a love of people that lifts their heart in fellowship, but, still feel there is something more, an unopened gift that has laid dormant in the recesses of their very being. If you feel you might be either of these, this 'feeling' is purposeful in our humanity, and in both circumstances necessary as a part of our evolutionary path.
Many times what we feel in both afflictive emotions, or desires of the heart, are only the indications of our divinity coming forth in our human experience. Divine nature emerges from the depths of our most intimate desires, seeking to connect through the reflections offered to us both in outer circumstances, and with what feelings arise in relation to them.
This website was developed as a space of sharing consistently powerful gifts of transmission, through the metamorphosis of the soul, often in dark disguises through the journey of feeling feelings, while learning to tenderly hold the heart in loving compassion.
As an Insight Healer, being highly sensitive, and intuitive to my own needs, I can promise you as one who has healed: it will all work out. If you are drawn here, this may be a time of deep transformation, relief, and coming to know those parts of you that have been asking to be revealed. Together we will listen, going into both the light and darkness of the soul, exploring how to best love, acknowledge, and embrace what is being universally offered for your life path, and to the benefit of many others.
This site is dedicated to you, those that are trying to find their way home, sensitive beings that only wish to fulfill their deepest purpose, as they feel the desires of their heart. If you struggle with anxiety, depression, and strong emotional debris, you are a highly exceptional person, there is nothing 'wrong' with you — you are merely awakening to the one you have been waiting for, the one you already are, fulfilling your true divine nature, and you are not alone in the ascension process.
We live in a system that does not understand, nor can grasp the changes that are unfolding, but nothing is without purpose; everything is here as a helpmate to your realization, the revealing you have desired for the life that you have chosen to come here and fulfill.
Much love, blessings and gratitude for you. May we explore all that you have been asking for, give attention to those parts in need, that you may express all that you have been desirous to be.