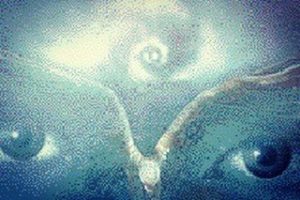 "Dreams, meditation, awakening and more…"
by James Anthony Curtis
Sometimes I feel like I'm living two lives, one that has interactions, relationships of all sorts, goes to work, eats, pays bills, dreams, and the other, observing in the aloneness of all things, the space between "you" and "me" where consciousness expands and contacts in awareness.
More and more frequently as my vibration raises my heart is coming to trust this expansion, to "be" with it, allowing space for the growth to occur.
At times it can be very uncomfortable, even unnerving, because my nervous system becomes overstimulated, and I will run to my former state. Old patterns, behaviors, insecurities become inflamed, and I seek refuge in what was familiar – which is ok.
The important thing is to love through this, to have compassion, and come to realize that it's all apart of the process.
Spending time with me is essential, being alone with my heart, relaxing into the body, breathing in the feelings of what arises.
Before entering my rest last night, I was reviewing, reflecting on a previous relationship. There was a clear unfolding in my awareness of why things had to be the way they were, a deep understanding of both our journeys, the light and good, purpose in them.
This morning before awakening, she came to me in my dreams, we caught up, sharing an infinity of growth, experience, and time "perceived" to be apart.
There was only love in my heart, excitement to share, like children wanting to play, who haven't seen each other in awhile.
This mornings meditation followed, with deep breathing, allowing space, for "aloneness," to transform, in the truth of "oneness."
This journey, this love continues to surprise, awaken, heal parts of me in so many ways.
Each day it feels like an eternity, with "presents," waiting to be unwrapped, found under its tree like Christmas morning.
May we embrace our love today, traveling the inward path, receiving the "presents" that await our awareness in unfolding.
May we allow space for reflection, holding our hearts, in the deep ocean of our vastness.
May we with sacred touch, bringing forth the one, who will finally fulfill, all that we desire, the love, we already are. Blessings, and much love to you, to me. 🙂