"Mother to me"
By James Anthony Curtis
Yesterday was Mother's Day, and while not all of us might have, or have had, a beautiful relationship with a loving mother, or mother with her children, we all have the commonality of some type of relationship with each other. Even if abandoned or rejected, this still has produced a vibrational relationship in us.
And while many sons and daughters celebrated their mom on Mother's Day, many others felt lost, or were grieving, sad, even angry, maybe on one or both sides of the relationship.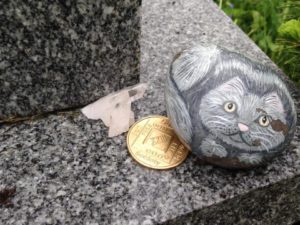 Some mothers were forgotten, or purposely ignored, leaving mom wondering what type of relationship they have with their children; while some children never really knew their mother, possibly by them passing, or given up in adoption, maybe addiction.
In every circumstance, each person has been living a life path with emotional debris, some parts reoccurring in other relationships, all affecting our well being.
Healing, or "mending" these vibrations can be very painful, and seemingly impossible from captured points of view, that might be holding us hostage in our psyche.
Many times we will spend years, possibly lifetimes attempting to understand these vibrations, patterns, and relationships in our lives.
But the best medicine, is allowing ourselves to feel, to be who we are, setting down our judgements and opinions about what we feel, and just feeling, while placing our hand upon our heart with love.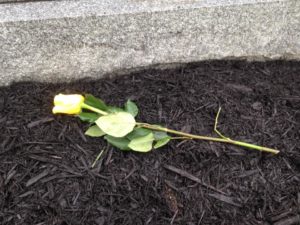 Yesterday I sat with my mom, at her graveside, just being me, for hours. No expectations, just allowing space to sit with and for us. It's the first genuine time of truth since she has passed where we just "hung out."
I pulled out my iPad, started to browse, and thought, "why am I doing this here," but instead of the judgements, about what "I should or shouldn't be doing," I allowed myself to browse at her graveside.
A deep feeling of warmth and remembrance came over me, of us spending time at home in the house doing our own things, but yet together.
For me, this was beautiful healing in our connection, from mother in the after life, to the life path I'm now living. But this connection came when it was time, not immediately after her death, or when I wanted it to appear, but only as I was ready to receive the love offered.
May we each embrace our heart, giving patience to our healing, space for ourselves to be, when, and where we must, in our feelings as needed.
May every relationship be blessed, mothers, daughters, sons alike, in our journey we have longed to come and live.
May we share when ready, giving ourselves the love we have been asking for, allowing the divine feminine mother in all of us to nurture the one coming forth, the one we have been waiting for, that we already are, for the benefit of all beings.
May it be so, so it is.